Paul Reilly
We are extremely lucky to have level 3 coach Paul Reilly working at the club. Paul is a very friendly and talented coach who is actively involved in all aspects of club life, from coaching the juniors to playing for the first team. Paul also provides beginners and Squashercise lessons before club night on the first Thursday of every month.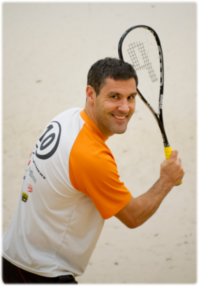 Level 3 qualified Coach
Current Club Coach for Juniors
Surrey Cup Player
South African Junior ranked player
Individual or group coaching - all levels welcome
Excellent rates for WSRC members, and special offers available
Professional stringing service available with fast turnaround and loyalty offer
Racket and shoe sales - display at the Club
Please contact Paul on coach@wokingsquashclub.org or see details at the Club for more information.