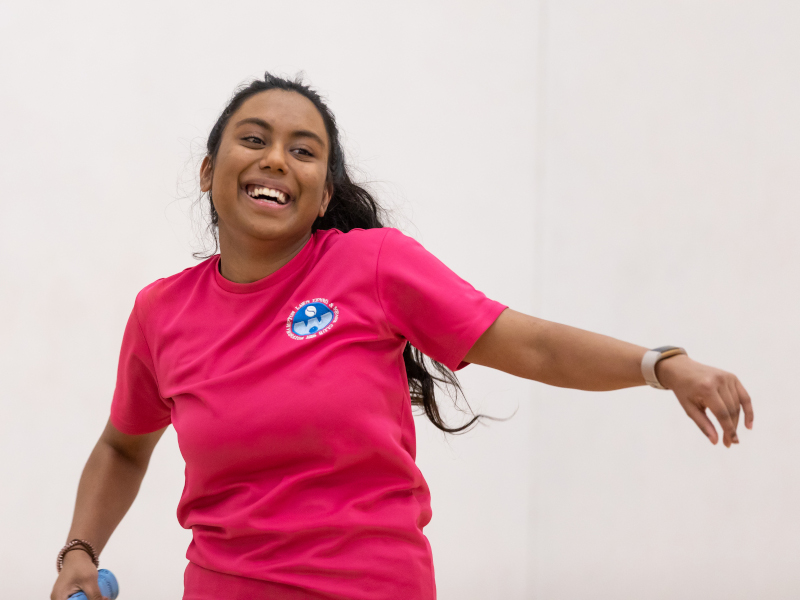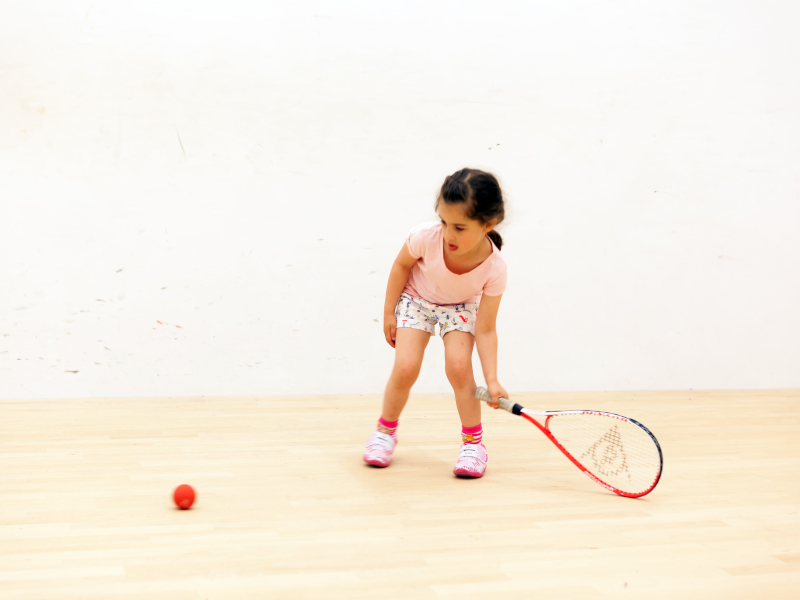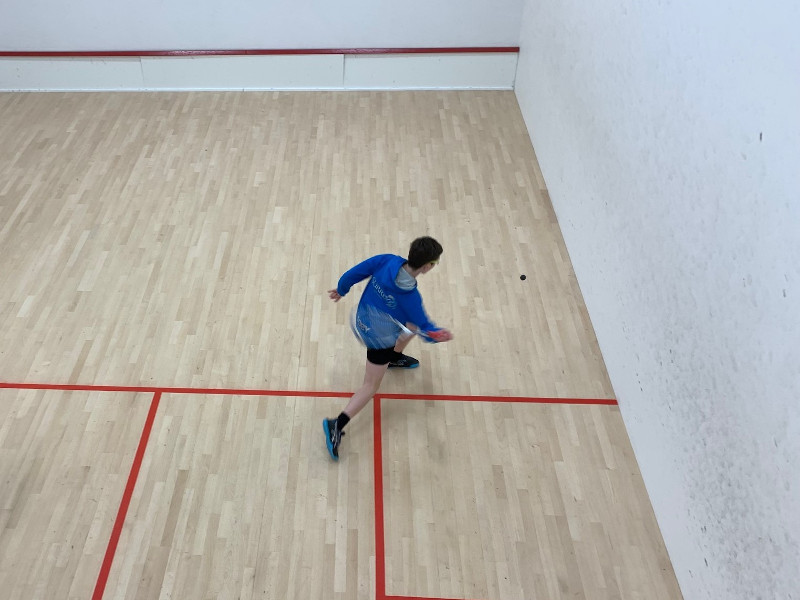 Junior Coaching one of our highest priorities as a club. We aim to introduce young people to the sport, to get them active, improve fitness, and most of all to have fun!
Courses and Schedules
We run weekly sessions in term time and holiday camps during the Easter, Summer, Christmas and half-term holidays.
Weekly lessons are held every Sunday and, with almost 40 players signed up over 5 sessions. Ages range from 6 to 18 years and are aimed at players of all abilities. The sessions are grouped by ability, with young players progressing up the ability ladder as they improve. Sessions are run by our very experienced Level-3 coach, and are paid for on a termly basis.
Holiday camps run for several hours over one or two days during school holidays. These can be an excellent opportunity for young players to improve quickly.
Getting Started
We have equipment available to new players including rackets and eye protection goggles. All you need are some clean, non-marking trainers and lightweight clothing to run around in.
If you would like to attend a taster session, please contact us via email at juniors@wokingsquashclub.org and we can advise you on which session to attend.
Safeguarding
The Club has adopted and is fully compliant with England Squash's Child Protection Policy and Procedures and our coaches have valid DBS, First Aid and Safeguarding certificates. Full details are recorded in our Safeguarding Policy.